Sometimes I come across photos that looks like they would make great Windows To The Past photos, but they just don't work out when it comes time to shoot the present day photo.
These last two are perfect examples.  The first is a great clear photo of Robin Hood and his merry men: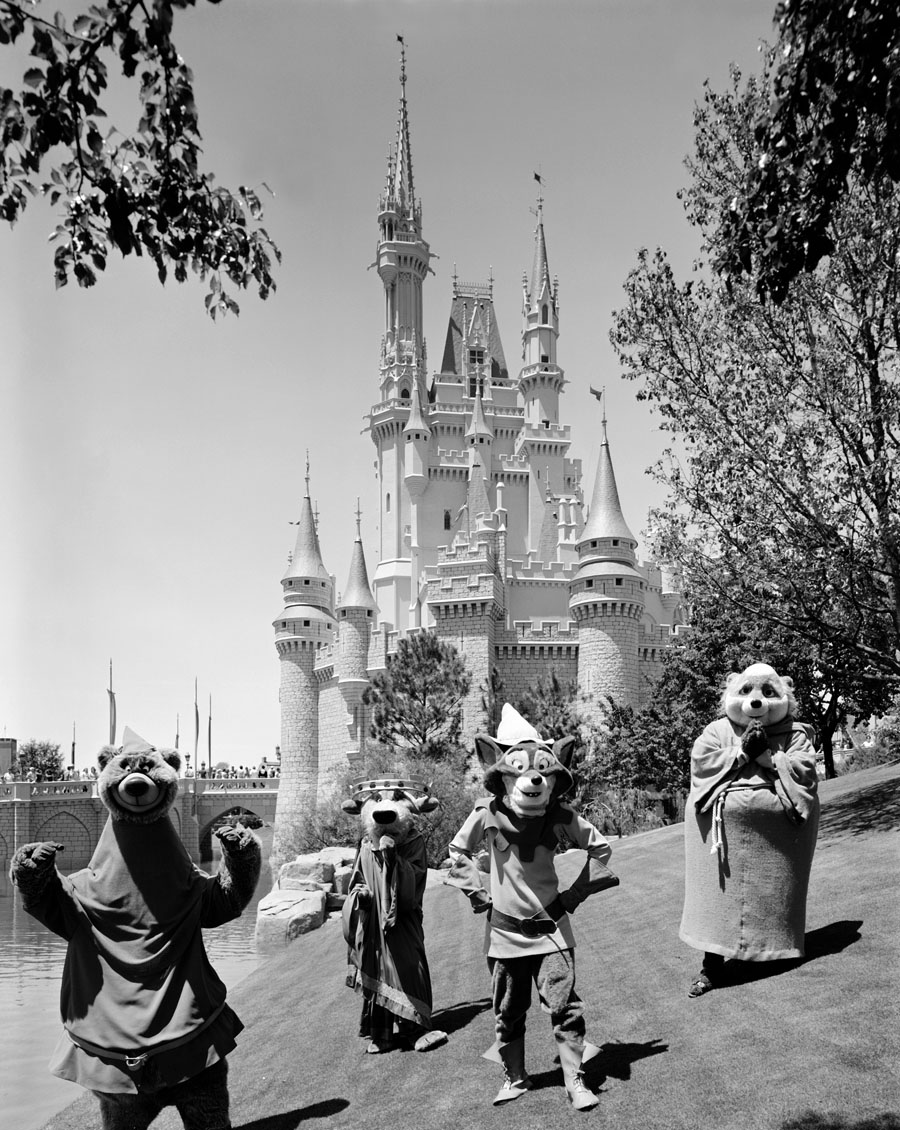 There's a walkway right in front of where the characters are so I thought I would be all set, but the ground they are standing on is too far below.  The photographer would have been on the grass with them, but it's an area that's off limit to guests.  Here's a Google Map photo showing where the original was taken: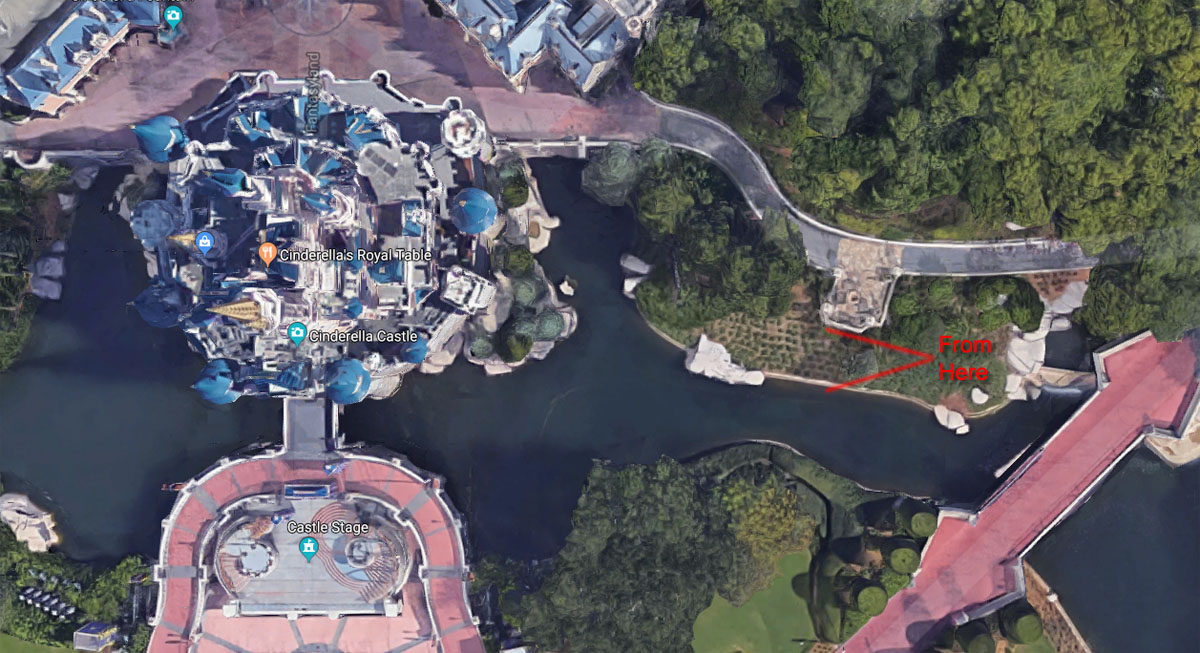 Next up is a photo of Spaceship Earth under construction at Epcot.  There are quite a few construction photos of Spaceship Earth but many are from higher then ground level, likely from a crane or helicopter, so when I found this photo I was really looking forward to trying it: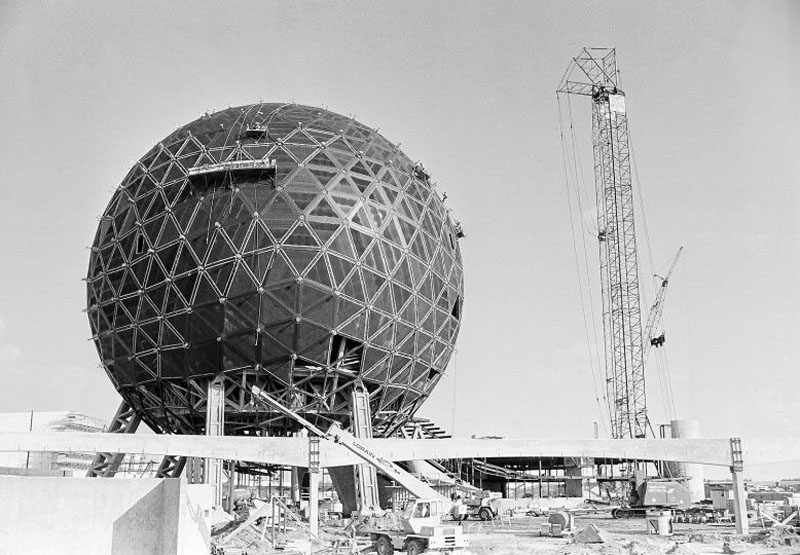 A nice clear photo, but it wasn't meant to be.  The concrete beams you see going across, right behind the small crane, is the monorail track being built.  That's a great point of reference to aim the photo, as well as the two legs on our side of Spaceship Earth, but when I found where this was taken it turned out to be in a cast-member only area: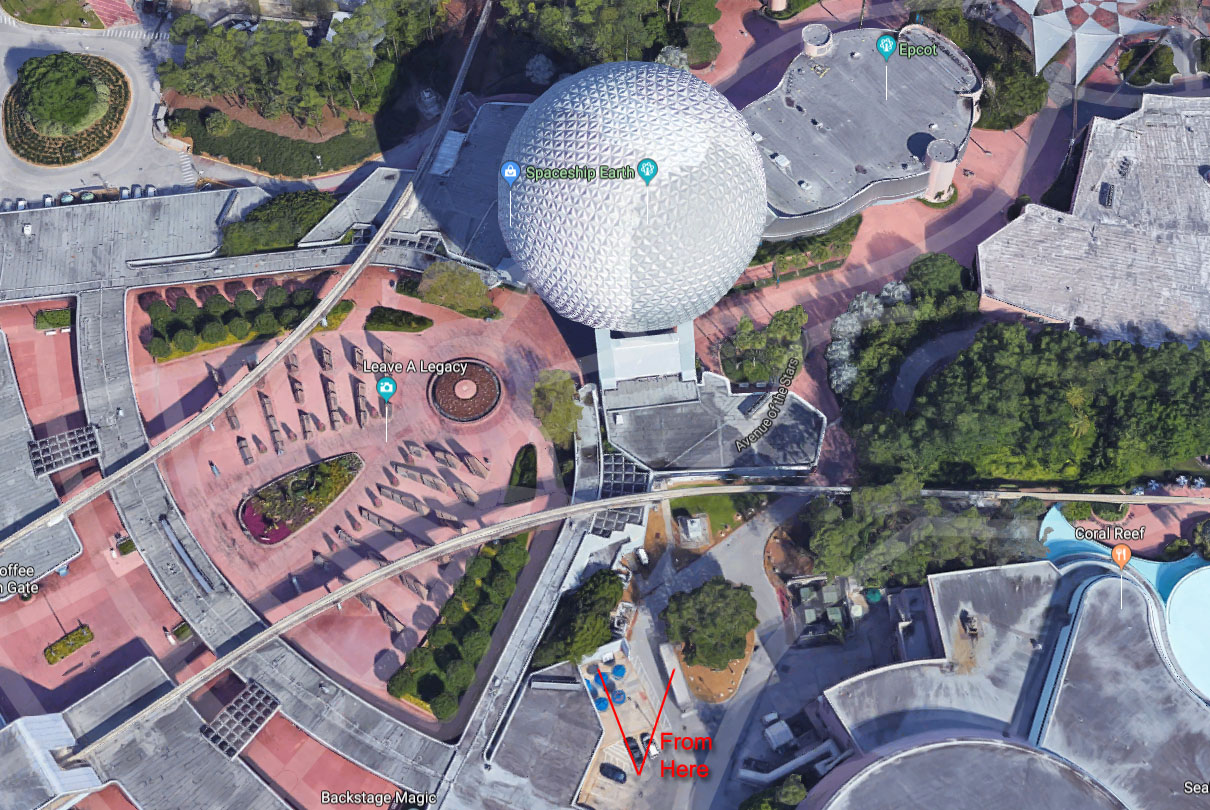 The small concrete wall in the bottom-left of the old photo looks to be the same wall shown on Google Maps above the blue umbrellas.  A break area for cast-members maybe?  Unfortunately without getting into that area I wasn't able to shoot this one either.
It's disappointing when I can't take a present day photo, but this just means I'll need to find some more Disney construction photos and go back again!
Related Posts:
Windows To Disney's Past – Part 1: Big Thunder Mountain Railroad
Windows To Disney's Past – Part 2: Haunted Mansion and Riverboat Dock
Windows To Disney's Past – Part 3: Liberty Square Construction
Windows To Disney's Past – Part 4: Cinderella's Castle Construction
Windows To Disney's Past – Part 5: Can't Always Get There