There are a lot of Walt Disney World construction photos, but many are from the air.  Unless Disney allows me to bring a quadcopter  into the park I'm going to have to stick to using ground photos, so when I found this one on imagineeringdisney.com I knew I had a great option on my hands to use for a Window To The Past.
We had trouble finding this building and I even asked a gentleman working in Liberty Square if he recognized it but he didn't.  While walking around and comparing every building in sight to the photo, I finally noticed the building in the background on the right – it is the Riverboat Dock.  The tower and front of the building matched up – now we had something to go on.
More walking, and now with a proper direction to look in.  Finally I found it, but there were some discrepancies – the buildings were not an exact match and neither was the brick wall.  There seems to always be construction going on somewhere in the park, so I figured it was possible that the original buildings had been renovated.  It was the best option I found, so it was time to take the shot.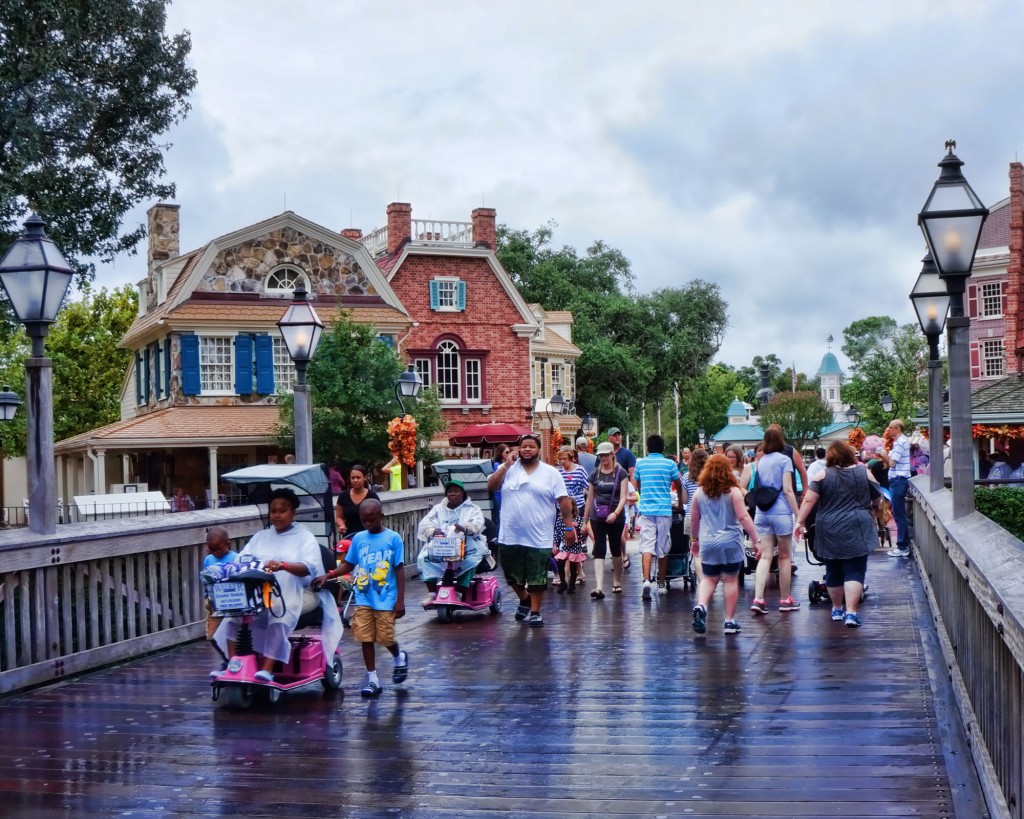 When it was time to line everything up on the computer I just wan't happy with it.  The alignment and angles were  not close enough for this to be the correct location, but I knew I was close – it's not like they moved the dock.  Unfortunate I live 1200 miles from Disney World, so what do I do now?
Google Maps to the rescue!
It only took a moment to see what I did wrong.  I was off by about 75 feet and in front of the completely wrong building.  Google's satellite view shows the correct building behind the one in the photo above.  The outline of the building matches what we see in the original photo, including the location of the chimneys.  The brick wall is there and riverboat dock is even correctly in line – I found the right location: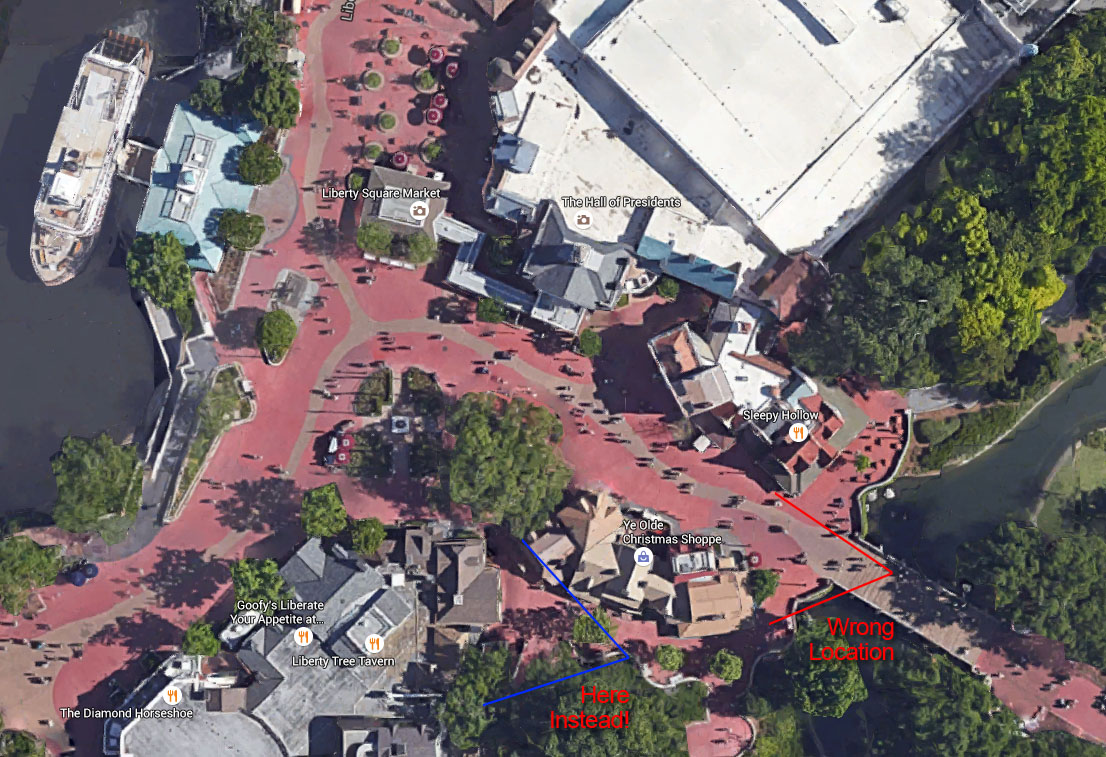 Unfortunately the photos don't always work out on the first attempt.  This just means I have to go back to Disney and shoot this one again.  I don't see a problem with that.
Photo Credits:
Google Maps – https://www.google.com/maps
Imagineering Disney – http://www.imagineeringdisney.com/blog/2013/3/18/wdw-construction-liberty-square.html
Related Posts:
Windows To Disney's Past – Part 1: Big Thunder Mountain Railroad
Windows To Disney's Past – Part 2: Haunted Mansion and Riverboat Dock
Windows To Disney's Past – Part 3: Liberty Square Construction
Windows To Disney's Past – Part 4: Cinderella's Castle Construction
Windows To Disney's Past – Part 5: Can't Always Get There