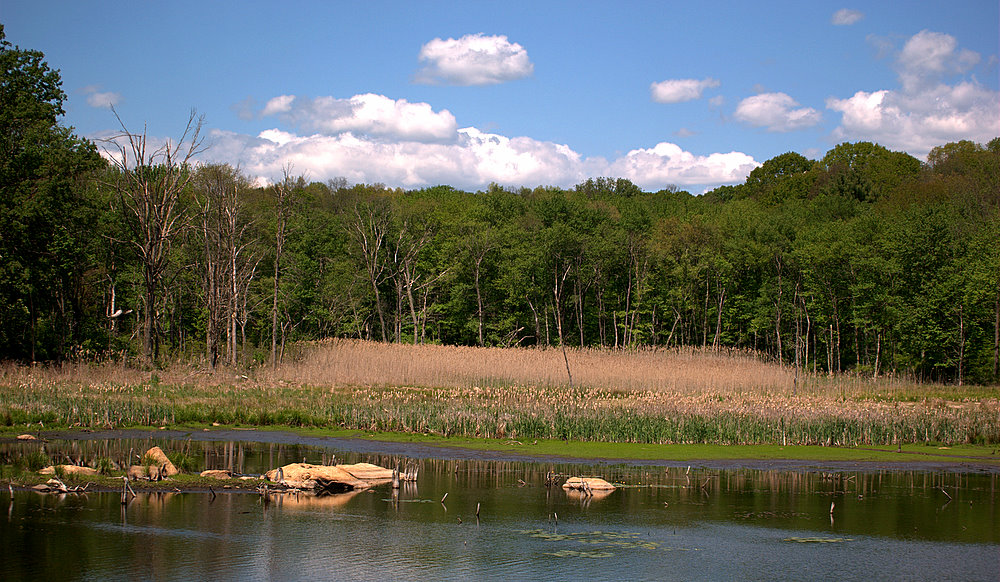 Pic A Week #24 – Airline Trail

I'm running a bit late in my post this week… without a good excuse for it either.  But we're still in the week – so I'm safe, right?
This photo's taken from the Airline Trail in Colchester, looking off the trail between Rt149 and River Road.  I was walking the trail with a 50-135mm lens on the camera, so this isn't as wide of a view as I would like, but I recently added 10-20mm lens to the camera bag which take photos so wide it's crazy – can't wait to get back out on the trail with that one.