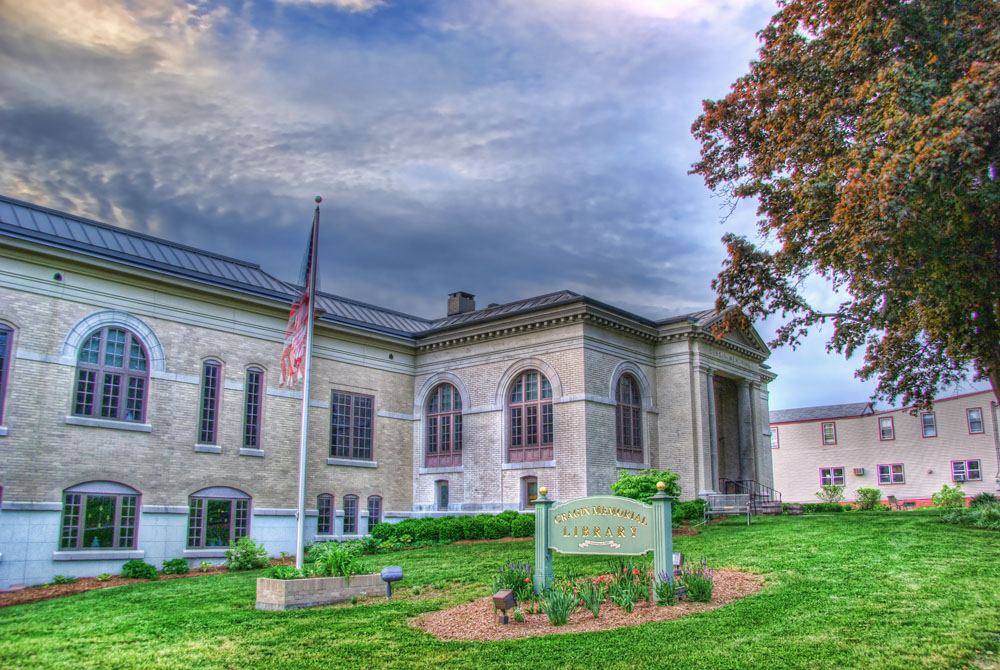 Pic A Week #44 – Cragin Memorial Library

Back in May 2009 I started experimenting with HDR photography, and one of the first photos I put together was a version of this photo of the Cragin Memorial Library.  I was never really happy with the first one so I recently reprocessed the photo from the original 5 JPG's (I wasn't shooting RAW then) and here's the new version.
I have another set of photos from the front of the library – the stonework of the building looked great as an HDR but the sky didn't have much color at all, so I'm planning to go back and try that shot again.