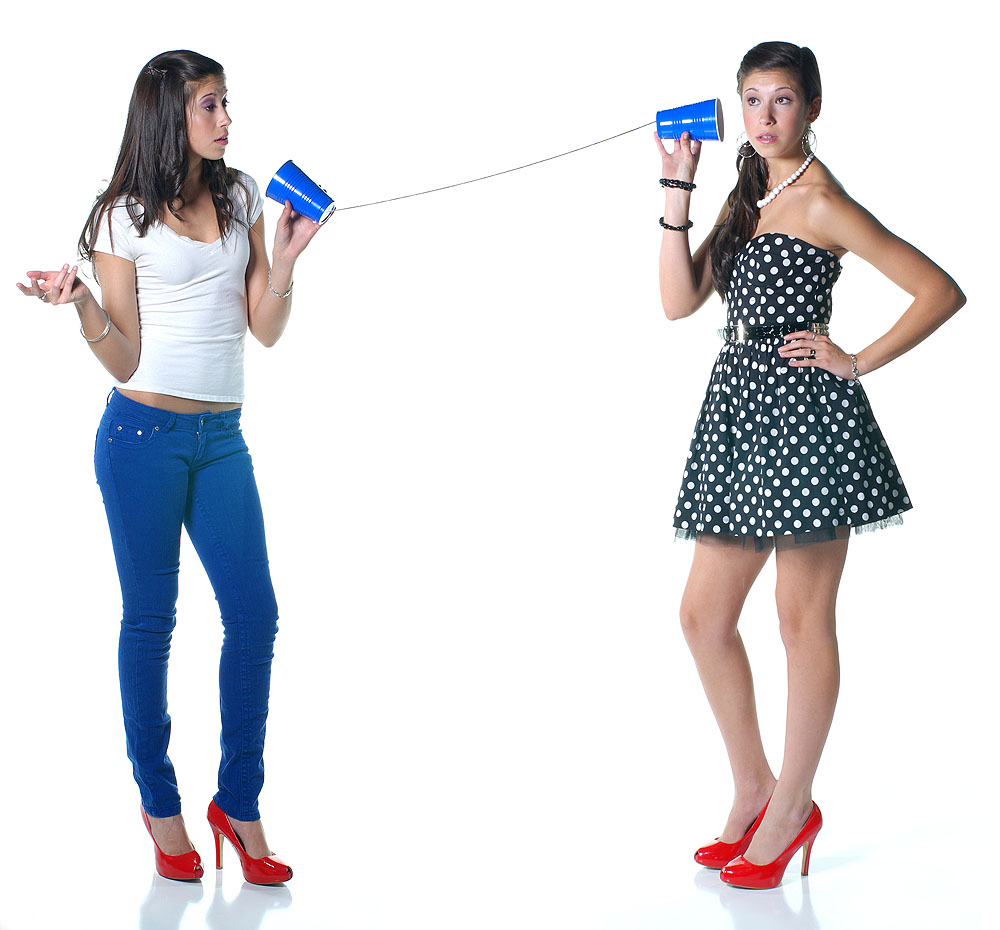 Pic A Week #32 – String Phone

Once in a while I browse through Flickr to get ideas for photos, and a while back I came across this photo here by Photosmudger.  I liked the idea of the same person talking to themselves on a string-phone, so back in April when Elise came by for her photo shoot we decided to create our own twist on the idea.
What you see here are 3 photos merged together – 2 of course of Elise, and then a third of a string.  All three were photographed on a seamless white backdrop and merged together in Photoshop.