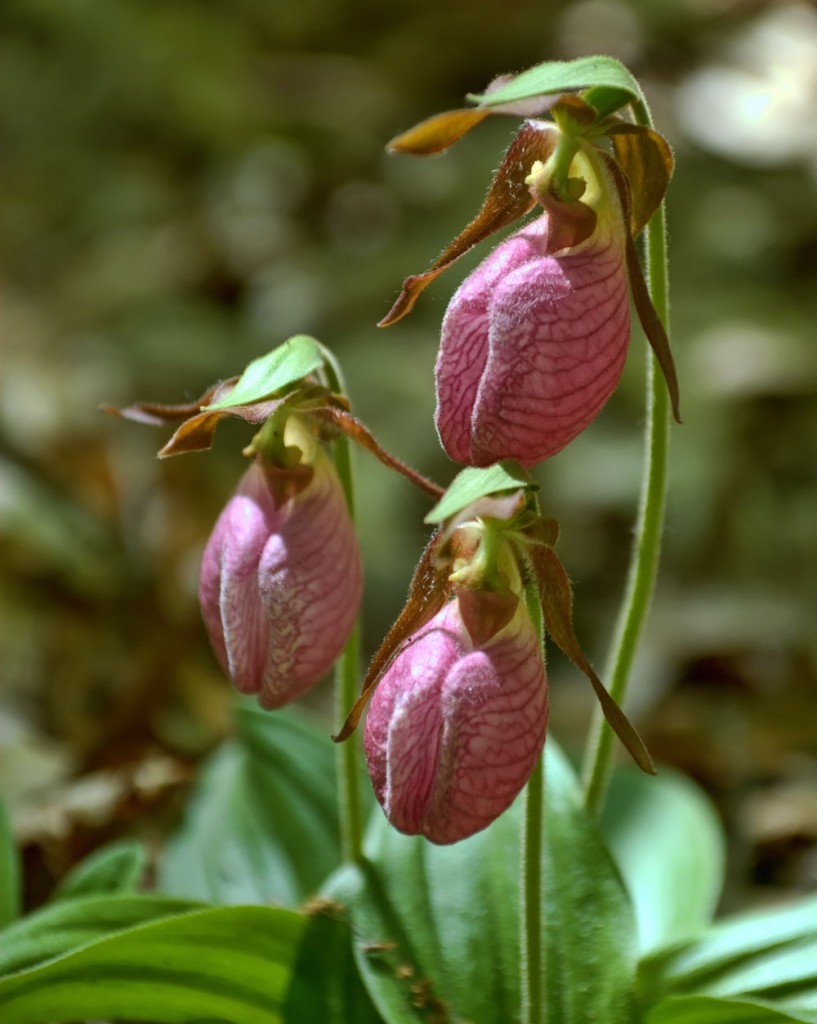 Pic A Week #21 – Pink Lady Slippers

When my house was being built in 1978 two patches of these Pink Lady Slippers were found in the woods.  They have been blooming every single year since then.  Doesn't that make you wonder how old they really are?  If they have been there for 32 years since we found them, maybe they were there for 32 more before then, if not longer.
This is the smaller patch, the larger one hasn't bloomed yet but it's getting close.